MHB Team
The Montpellier HandBall equipped with the Duo Sport for the recovery of its players.
« It was obvious to work with a new device supplier related to athlete recovery… And in addition, a fully connected tool. This is in line with our approach to developing and supporting the professional team, but also the Academy, » says Alain Carmand, Coordinator of the medical committee within Montpellier Handball.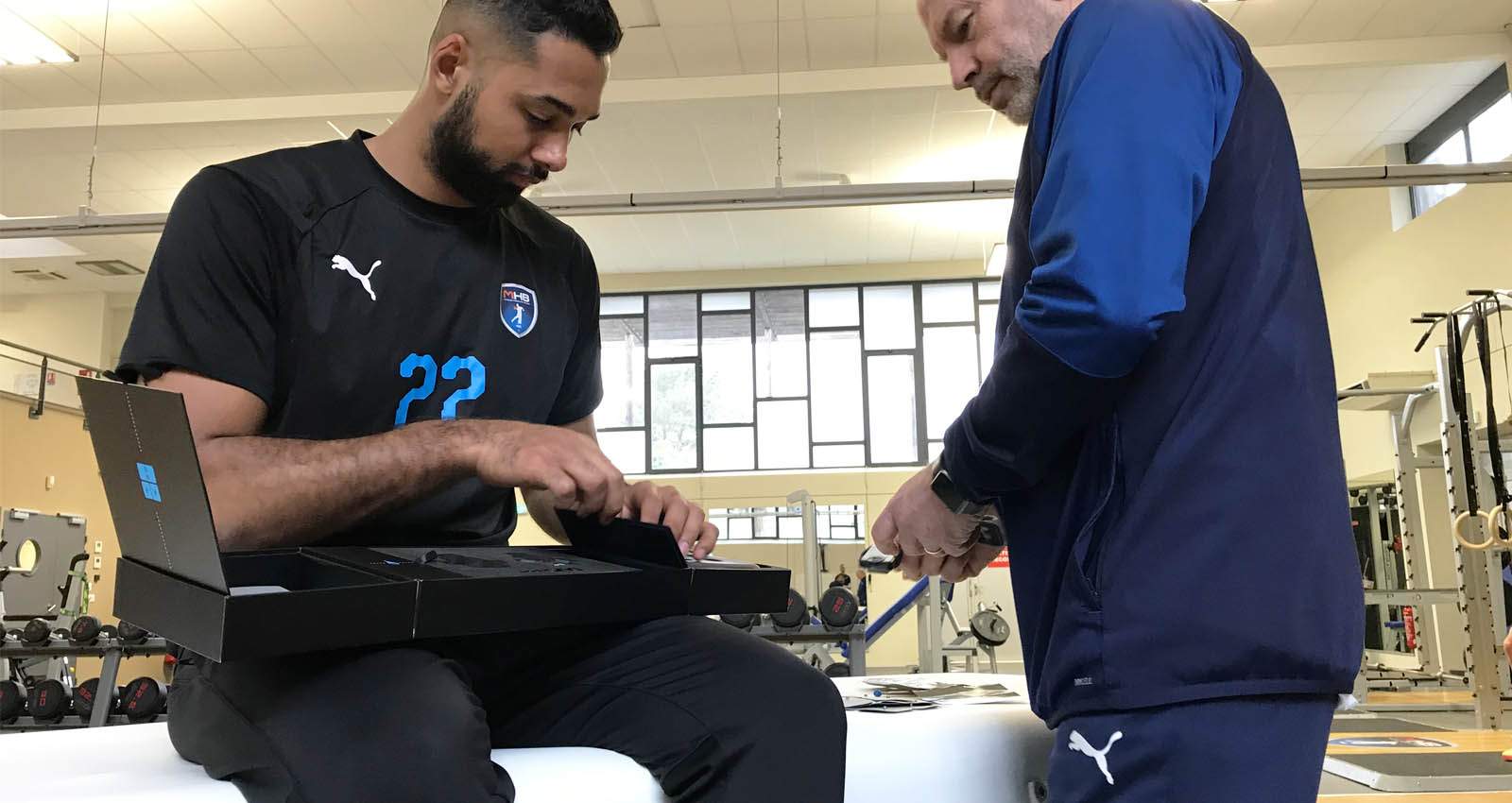 The FFCK
The French Federation of Canoeing and Paddle Sports
« Since 2019, the FFCK has been using Bluetens electrostimulation equipment for the training and monitoring of its top athletes.
The FFCK is delighted to collaborate with Bluetens with a view to optimizing performance. »
Tifany Huot-Marchand
Speed ice skater, European champion - 2021 relay, Vice world champion - 2021 relay
« We are very well followed by the physiotherapists but I feel a real need to have my Bluetens as a supplement for recovery.
In addition to all that, the fact that it is small is a real plus since often when the journeys are too long, I can take it out (plane, train, car)! I did it like this last year for the first time and it made a huge difference to me. »
Caroline Boujard
International rugby player
« I use the Sport Duo, mainly for recovery or for a little post-workout muscle pain, but I also sometimes use it during my weight training sessions to add a little extra. My favorite program is for thigh recovery, The active recovery and intense recovery massage. It has also greatly helped me recover faster from my injuries. »
Laura Tarantola
World rowing champion in light weight single scull, 2021 French indoor champions
« On our way to the Tokyo 2021 Olympic Games. The training is going very well, the conditions are optimal and the recovery is at the top thanks to the Bluetens that I use daily. The workouts keep coming and I really feel the benefits! »
AND MUCH MORE...
... to see on our Social Media!