Power Pack
Strengthen your abdominal belt!
● Complete solution of electrostimulation + fitness to fire up your abs!
● Created by the team of sports doctors and sports coaches of Dr Bridel, former physio of FC Rennes
● Guaranteed results after 4 weeks
● Bluetens Classic included in the pack with access to 100 programmes and 15 body parts to do more than just abs!
ORDER NOW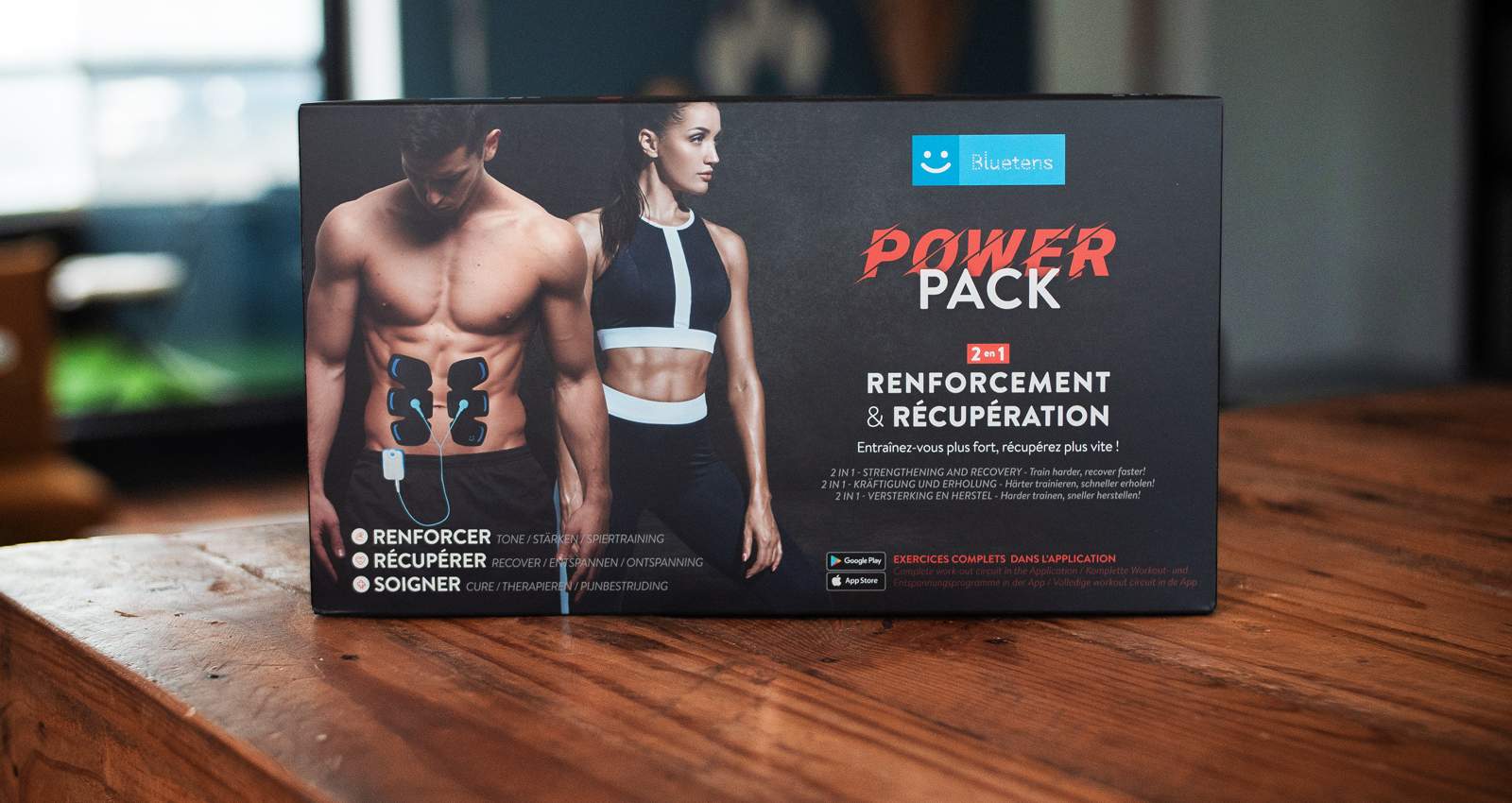 Abdominal workout circuit
● Install the free app and launch Power ABS
● Choose your level
● Position the electrodes following the guide in App
● Turn on your Bluetens and follow the exercise circuit
20 min a day for toned abs fast!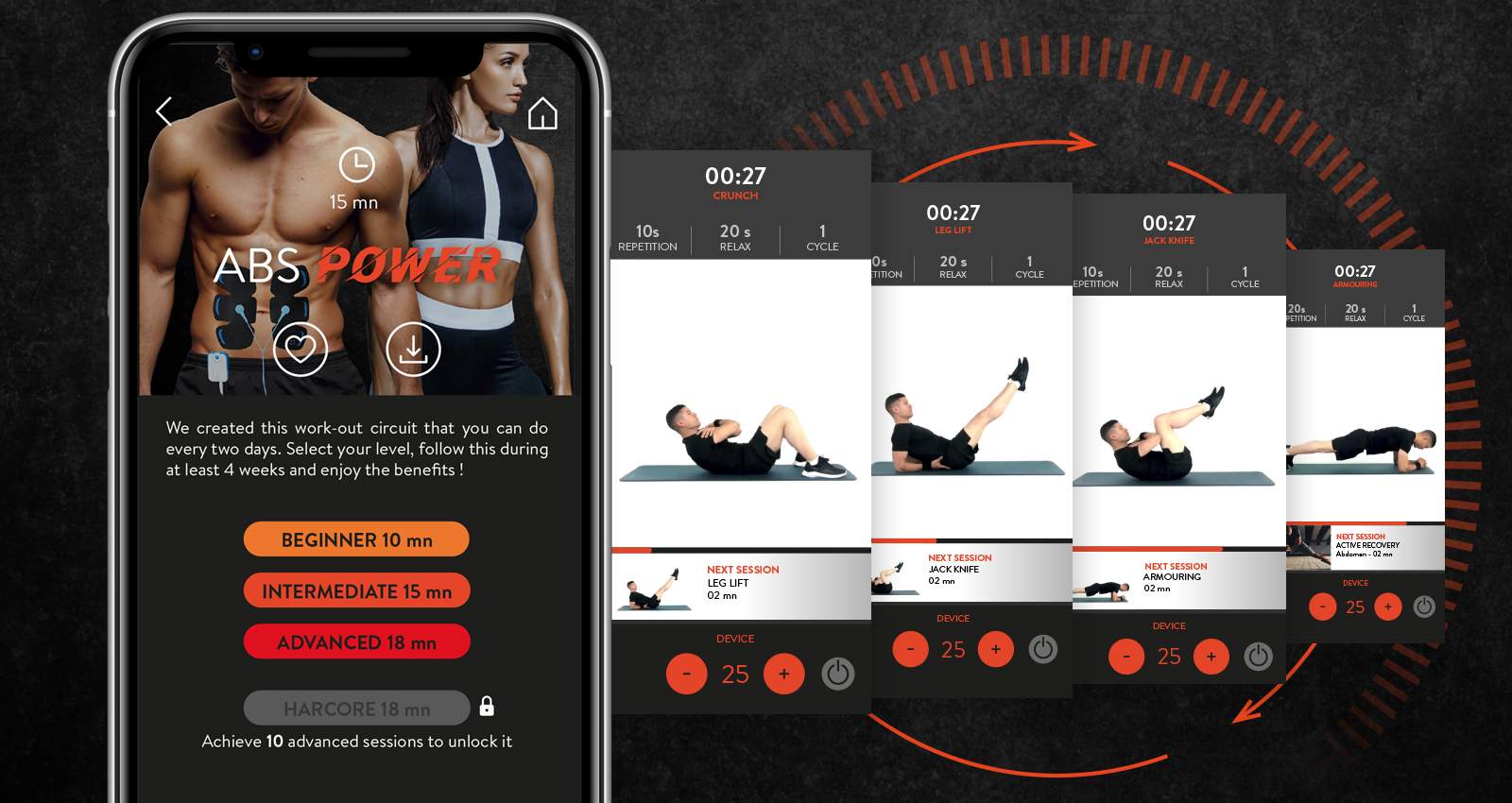 Accessible to all
4 levels of intensity from beginner to hardcore
Power ABS is for everyone, whether you are a beginner or a professional athlete, looking to get back in shape or maintain your body.
Easy to use, strengthen yourself wherever you are, proven and approved technology!
ORDER NOW