Bluetens universe
Bluetens & Duo Sport
Therapeutic or sports use? Discover which device best suits your profile, needs and goals.
How to choose?
The App
The Bluetens Application is completely intuitive, allowing you total control of your electrostimulation device.
3 modes: Cure, Relax, Tone
15 body parts
More than 100 programs
Find out more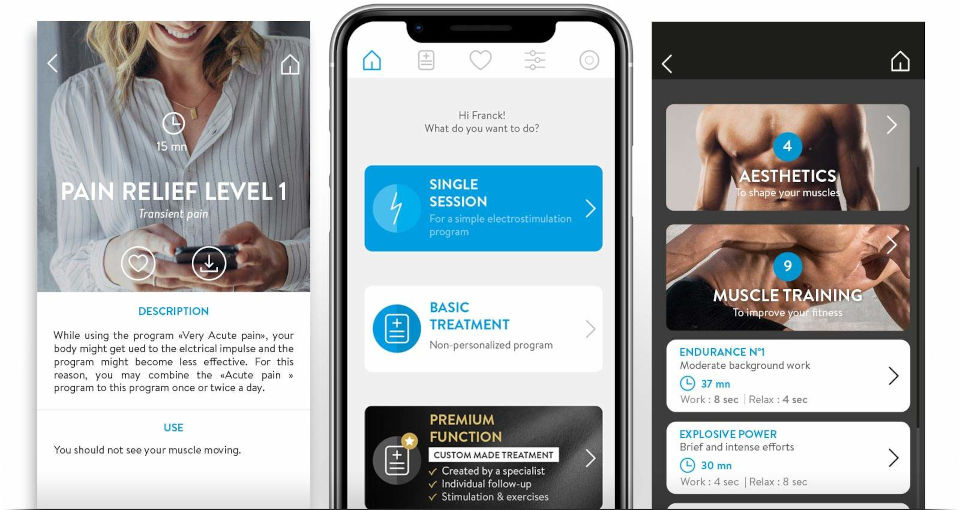 Premium function
A bespoke Bluetens program created personally for you by health professionals. Over several weeks, you are guided to reach your sports or wellness goals.
Electrostimulation sessions, physical exercise routines, personalised messages... We put everything in place to help you - just request your program directly on the App.
Know more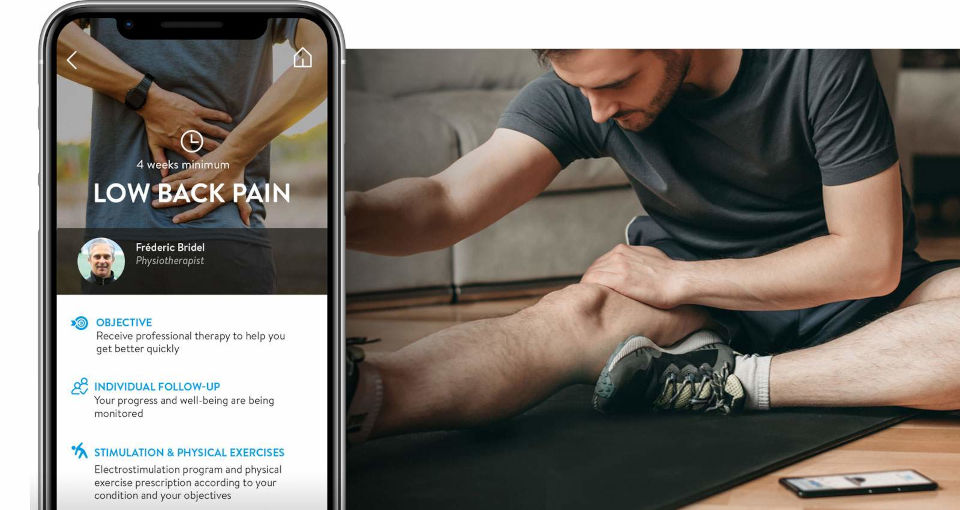 Active Fitness
The Active Fitness function allows you to perform physical exercises at the same time as electrostimulation programs.
Over 60 videos incorporated into Tone mode programs to double the effectiveness of your workout! Free and unlimited access.
More info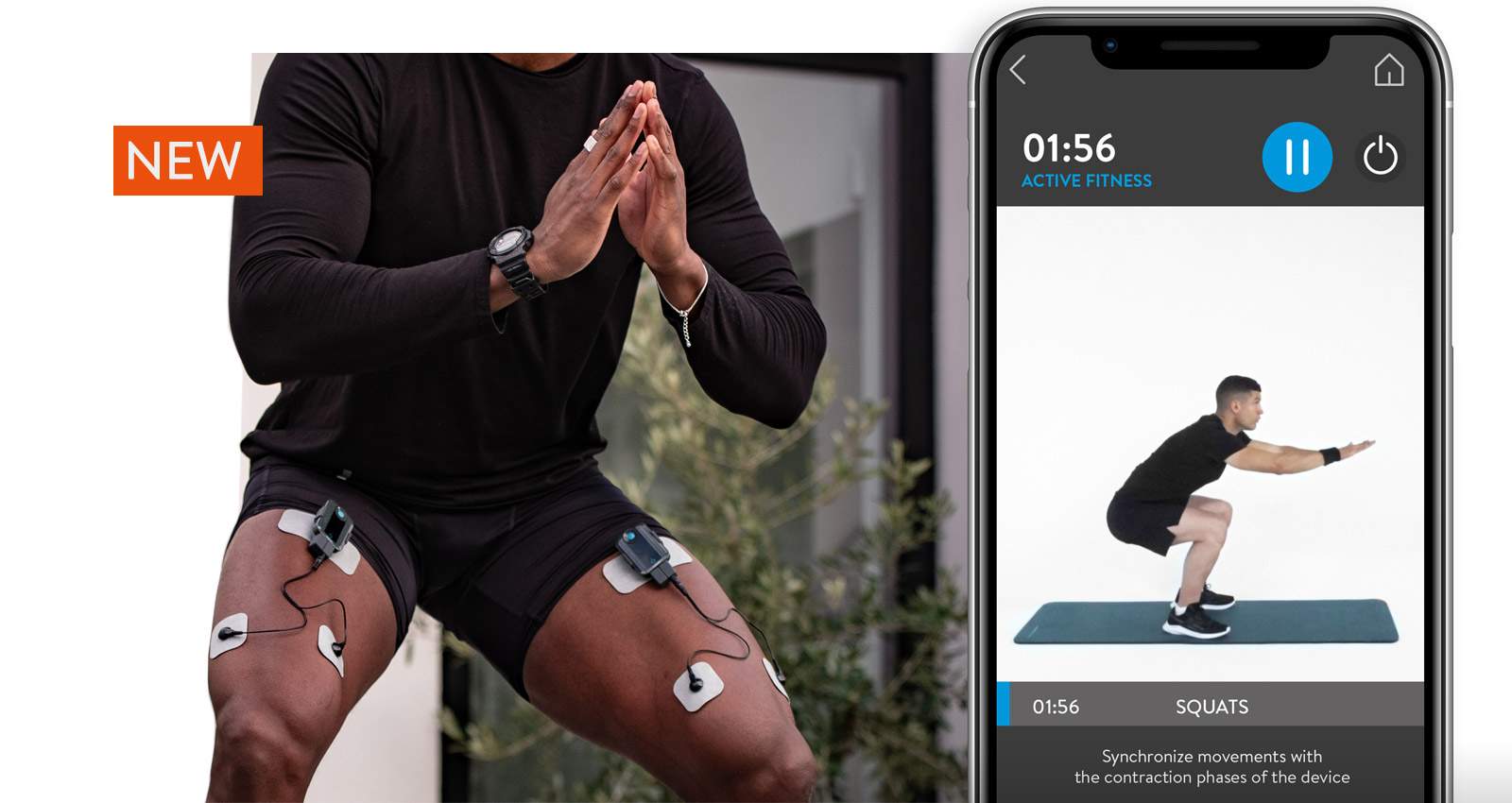 Testimonials
Satisfied customers!
Great device:) I tried it on pretty much all the areas that are painful to me and it is really great! Even for my ankle, which is due for surgery next month, it really helps reduce the pain. I recommend this purchase!
I ordered sport duo in December for low back pain as well as for relaxation after my workouts and I can tell that I am totally satisfied and above all convinced. Almost immediate results
It's a great device! Very effective in pain relief, recovery, etc.I recommend
Awesome ! Sends very fast. The box is really very beautiful. The super handy app. I use it for pain and it really helps. This is one of my best purchases !!
Easy to use device with the app. Wireless is a real plus and being able to download programs directly to use it without apps is great.
I am using Bluetens for my endometriosis! I am delighted the treatment calms the pain! I reduce the intake of medication and it is still not negligible! I recommend bluetens for all endogirls!
Running 4 to 5 times a week. I have found a great ally for my recovery with my bluetens. It makes it easier for me to go through sessions. It's all good !!!
No more pain with electrotherapy at home! A purchase that we will never regret. No more taking anti-inflammatory drugs since I started using it for osteoarthritis pain and tendonitis.
Blog Bluetens
Wellness diary